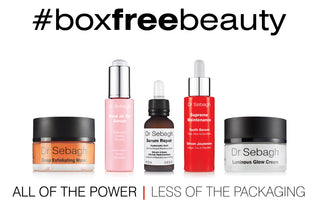 Why go #box-free?
Save 10% on all Regular and Professional Size products.
Better for the Earth: less waste and kinder to the environment.
Better for you: less packaging to recycle and more space on your bathroom shelf or dressing table.
#box-free orders are dispatched in smaller boxes, further saving on packaging and delivery vehicle space.
Offer excludes Travel size products. Offer subject to availability. Terms and conditions apply.