"Face creams and serums are not created equal. A bespoke crème-de-serum, made from a combination of my serums, is the only way to meet your skin's ever changing needs."
Why should you use a serum?
Face creams and serums are not created equal.
A modern cosmeceutical cream is a combination of water, oil (mineral, petroleum or silicone-based), active ingredients (hydrators, anti-oxidants, anti-ageing peptides, pollution filters, sunscreens), emulsifiers, preservatives and fragrance. These 'ready-to-wear', 'all-in-one' creams are perfect for a basic skin care regime.
However, due to problems of chemical stability, the concentration of active ingredients in a cream is limited and is usually inferior to the number of active ingredients in a serum, especially water-based serums.
At the Dr Sebagh Serum Bar, you can create your own, expertly customised skin care 'cocktail' to take your skin care regime to the next level.
Which Serum is right for you?
Oil-based Serums
Exceptionally moisturising, oil-based serums are either organic, mineral or petroleum-based (silicone), very silky in texture and can be fragranced. They contain a moderate concentration of active ingredients, the quantity of which is limited because active ingredients are less soluble in oil.
Water-based Serums
Dr Sebagh pioneered the use of water-based serums in skin care. Fragrance-free, they are formulated with a high concentration of different types of active ingredients, making them highly efficient.
If you have very oily skin, water-based serums are perfect for you. They deliver the anti-ageing, protecting and repairing ingredients your skin needs without the oil found in creams and oil-based serums.
serum bar
Your Serum Bar blend
Follow our guidelines for your skin type to customise your skincare at the Dr Sebagh Serum Bar. You can adjust the amount of each serum in your blend to suit your skin's needs as they change every day.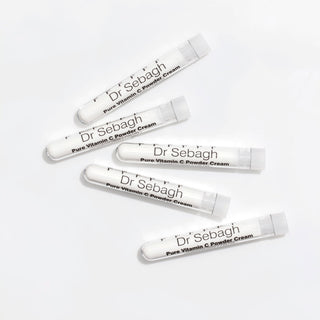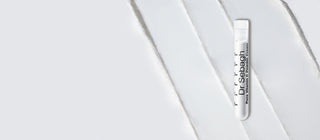 Boost your blend
Sprinkle a dose of Pure Vitamin C Powder Cream into any bespoke Serum Bar blend to for a potent antioxidant brightening boost.